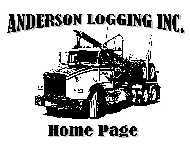 ---
- 1948 Kenworth Page 2 -
---
Background - Equipment - Links - Cal Poly - Legacy - Ranch
---
We needed some more parts and Rolf Shandel from Albion has just the right stuff. Rolf used to haul logs with this old International, however we needed the top loader rear ends and Page logging equipment off of it for our project.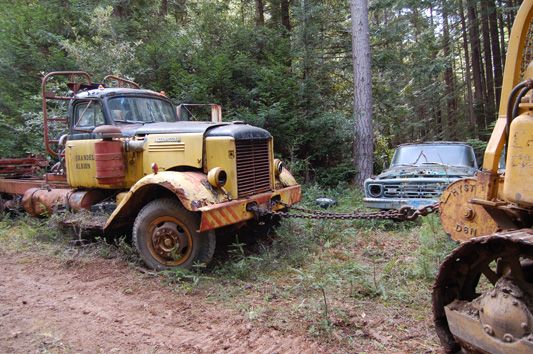 Rolf also had a very nice Page logging dolly that he donated to the project.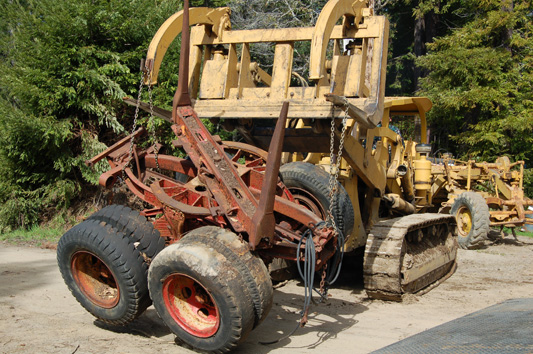 The Rebuilding starts here.......