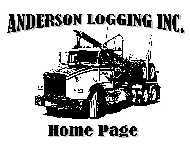 ---
- Anderson Angus Ranch -
---
Background - Equipment - Links - Cal Poly - Legacy
---
In July of 2002 we purchased 5 bred cows and three yearling heifers from Cal Poly SLO for the start of our Registered Purebred Angus herd. Since then we have been very busy learning everything we can about Cattle husbandry. Luckily we have some good friends to help us out.
We ran a Oak Ridge Angus Bull for two years and moved on to a Byrd Cattle Co. Bull. We have reached maximum occupancy on the Ranch in 2006 and hauled a load of culls to the auction. We are now in a position to start selling heifers and bull calfs.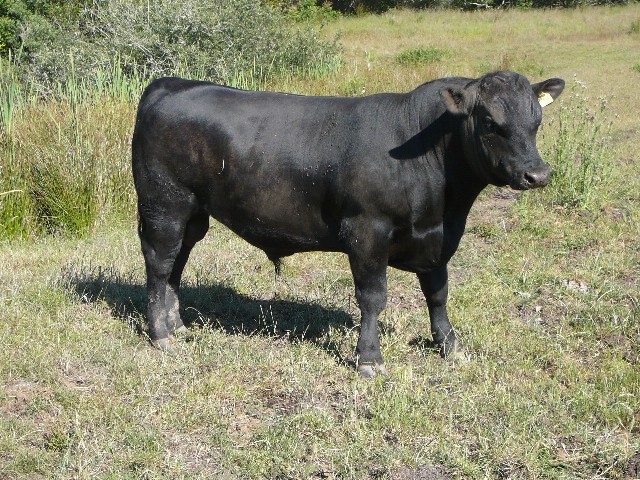 Bull calf that sold to the Tunzi Ranch, picture taken at 16 months
We sold our first 2 year old bull to Lary Tunzi of Tunzi Ranch, Comptche Ca. We are currently raising another Bull out of our BCC bull. If you are in the market for a few heifers, steers or even a bull calf give us a call.
Contact: Myles Anderson 707-964-2770 or email Myles
Check out the detailed information on the Cows, Bulls, Heifers & Calves:
- Info - comming soon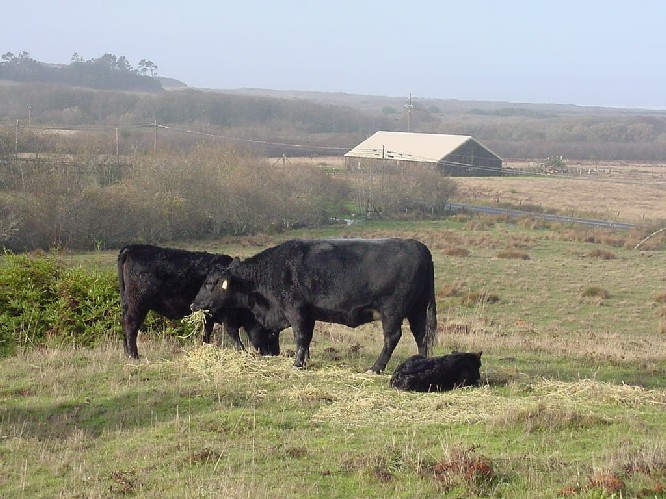 A little morning Hay for 7407 and her new calf 201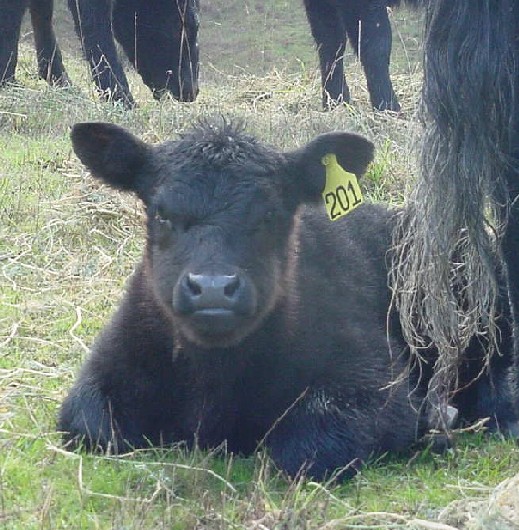 Our first calf of 2002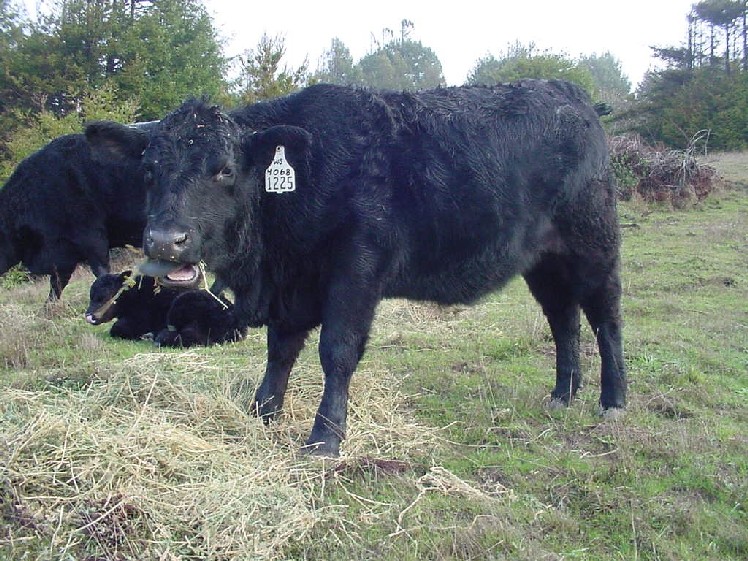 One of the yearling heifers poses for a action shot
more to come......