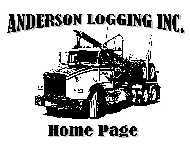 ---
- Brandon Gulch -
---
Background - Equipment - Links - Cal Poly - Legacy - Ranch
---
Brandon Gulch is the Timber sale that was sued by Campaign to Restore Jackson Demonstration State Forest. They were successful in shuting down this model forest on the premise that there management plan was out of date. So the jobs that you see in these pictures are no longer available on the Largest State owned working forest. Big difference most of what the state owns is Parks, drains on your tax dollars and placed into a state of preservation regardless of the lands past history. Does Industrial timberland make good parks? Who is going to pay for all of the necessary maintained on the pre existing infrastructure? Either your tax dollars or it simply won't get done. Are these your perception of State Parks? They should be, because this is the movement towards preserving land. The alternative, managing the land and the renewable resource, creating jobs and adding to the economics of the area and state, instead of being a drain on it.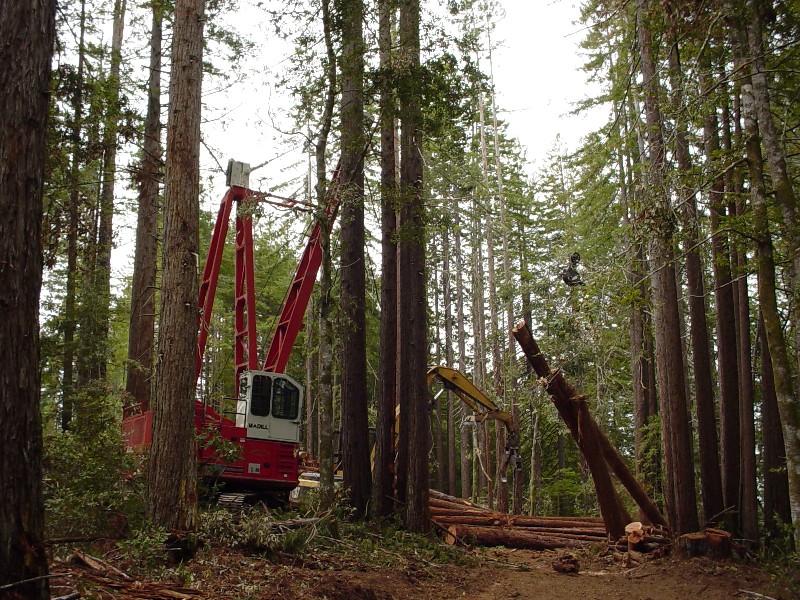 Madill 6250 operated by Lenard Zissa and Cat 325LL operated by Russell Gipson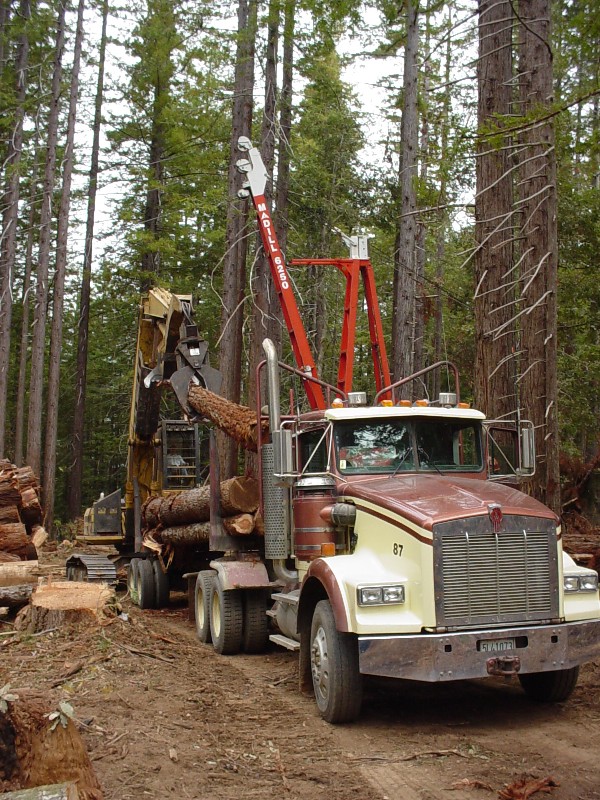 Russell Gipson loading a truck with a small diameter redwood sort bound for Mendocino Forest Products mill in Ukiah, CA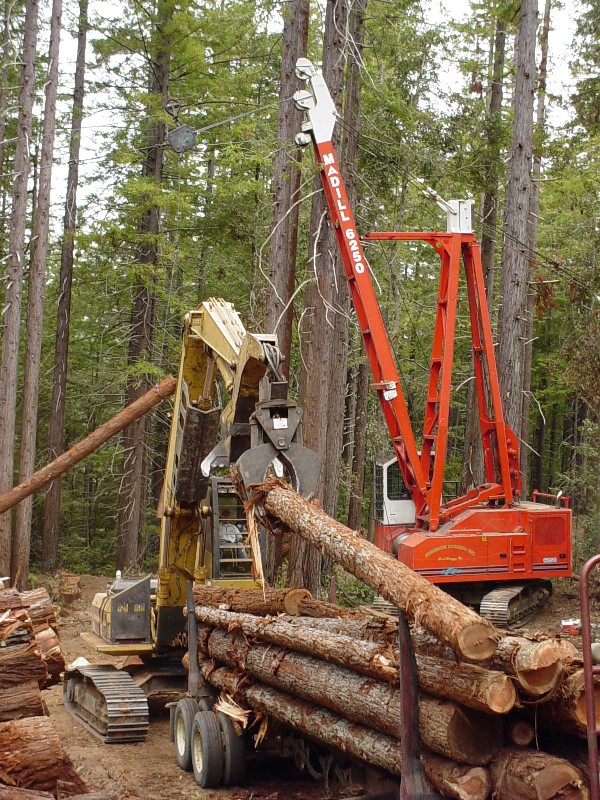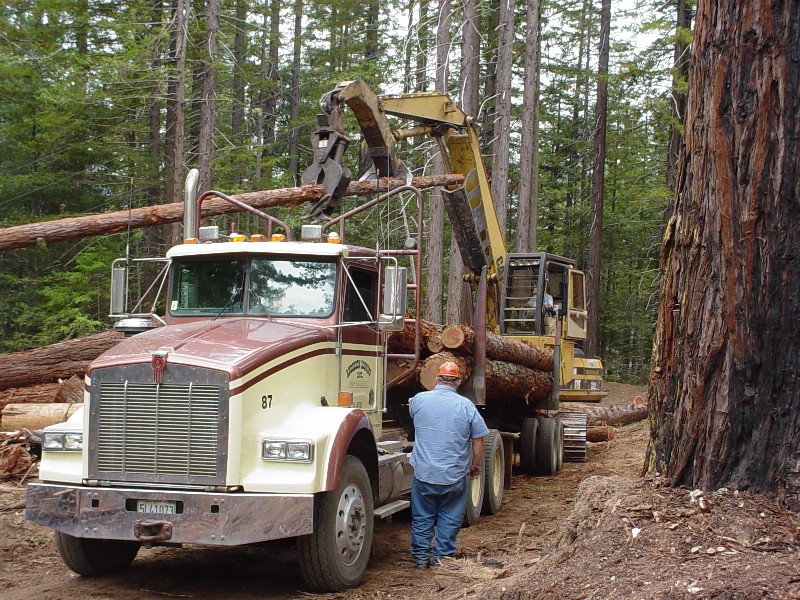 Rodney Mitchell awaiting his completed load so he can get on his way to the mill.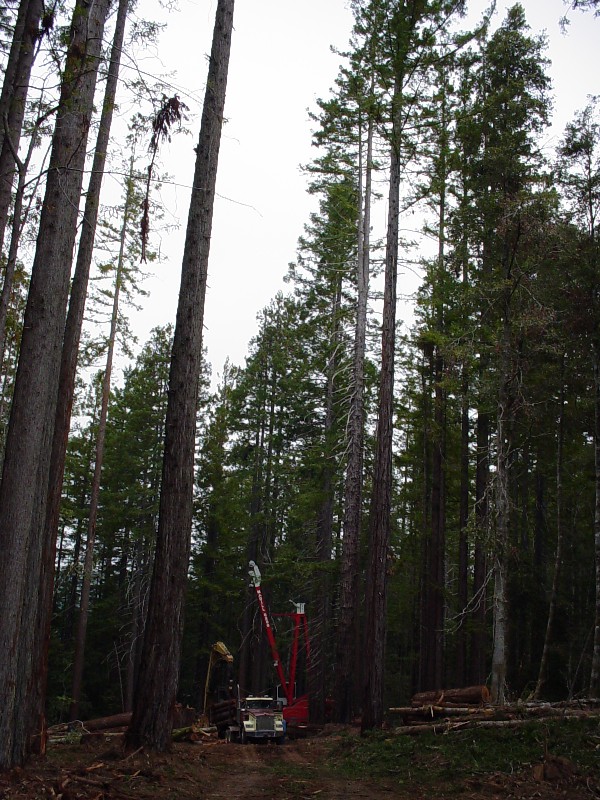 The timber that was left afer a selection harvest was applied to the stand. This area shown was skidded with a tractor and the road built so that the yarder could log the timber on the steeper ground below the top of the ridge.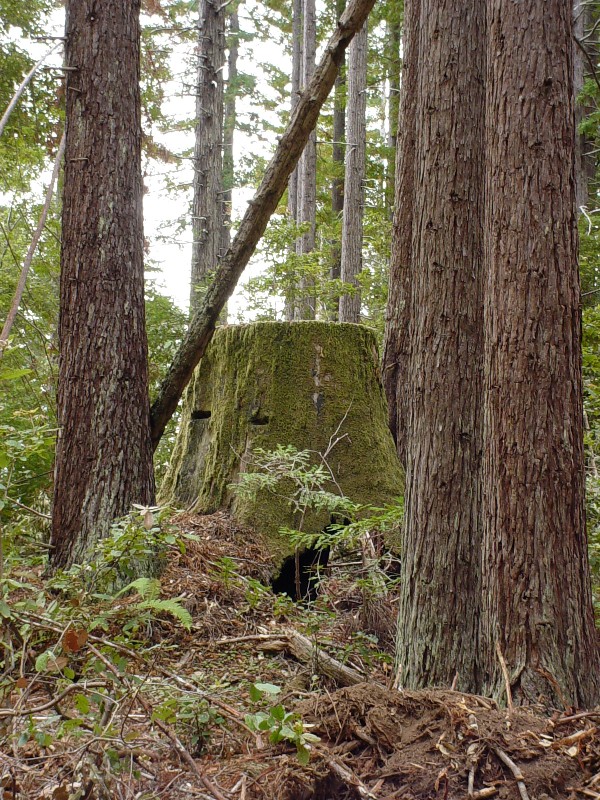 An old growth stump from harvesting down by Casper Lumber Co. the previous owners of the Forest. Second growth redwood grow around the stump that were left as seedlings from the old growth tree that was harvested and most likely went to help rebuild San Francisco after the devestaing earth quake.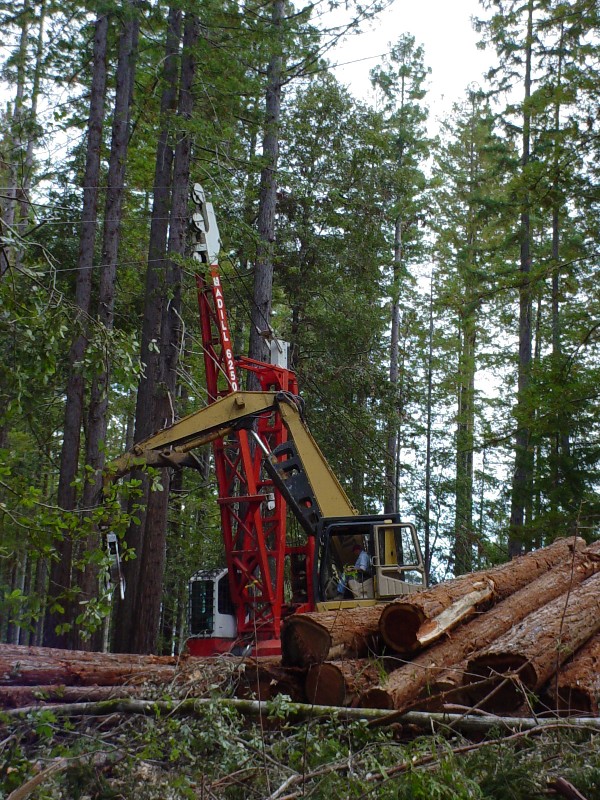 Page 1 > Next