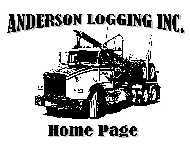 ---
Sailing - 3/10/01
-- 5 1/4 years from laying the keel to unfurling the sails --
---
Background - Equipment - Links - Cal Poly - Legacy
Sail installation - Interior - Paint Job - Construction
---
The sails were finally raised even though we had no idea what we were doing!! The first couple of hours were very nice, little wind, few boats etc. Taking in the San Francisco skyline, going through Raccoon strait and the shore of Tiburon.
Then we approached the wind tunnel through the golden gate bridge and things got pretty exciting. I think the fact that we lost two seat cushions and a chart should give you an idea of what we went through. I think we are pretty sure now that we cannot tip her all the way over and that next time we will take a little sail down before getting into high wind!!!!!
Here are a few pictures from that day.......
Another boat out that day with San Francisco in the background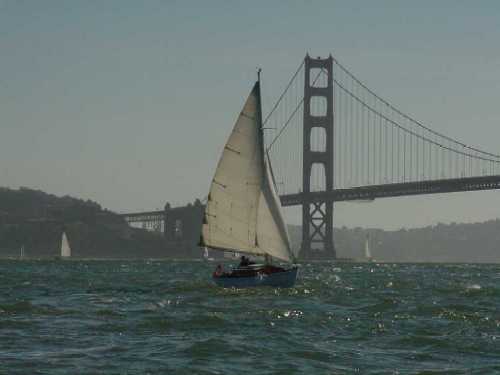 Another boat by the Golden Gate Bridge, notice the sails. Look a little full??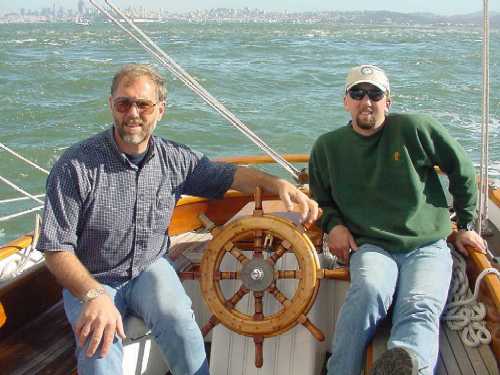 Mike and Myles with a rare chance to relax!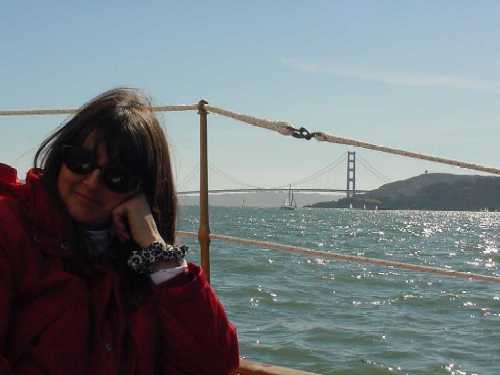 This is supposed to fun......Smile!!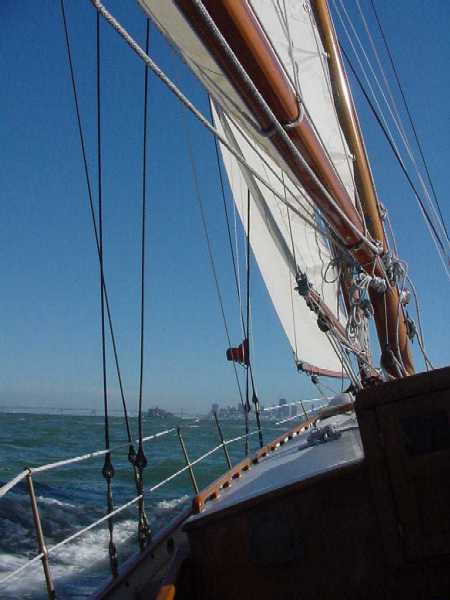 Heading for the City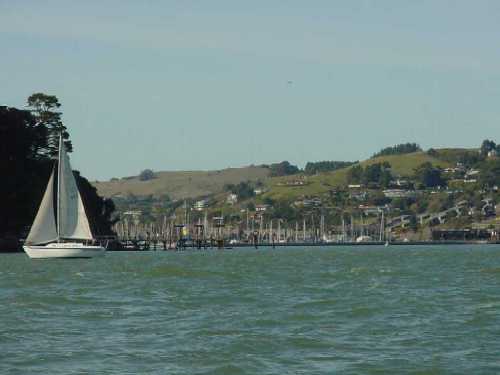 Here's where Misty works, Tiburon.....Pretty rough eh.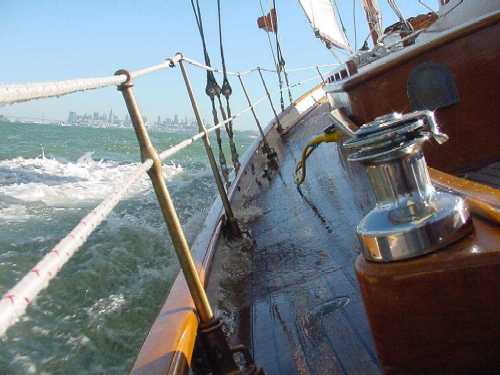 This is when we were still laughing about it!!
---
Putting on the sails - The inside of Legacy - Paint Job - Construction