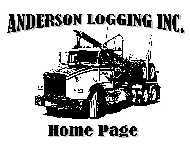 ---
Legacy's Paint Job
---
Background - Equipment - Links - Cal Poly - Legacy
Sail installation - Interior - Sailing - Construction
---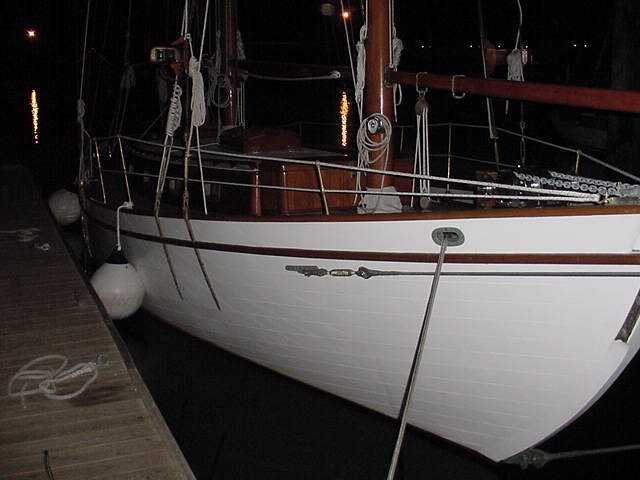 Here Legacy is tied up awaiting her new paint job.
Still Waiting!!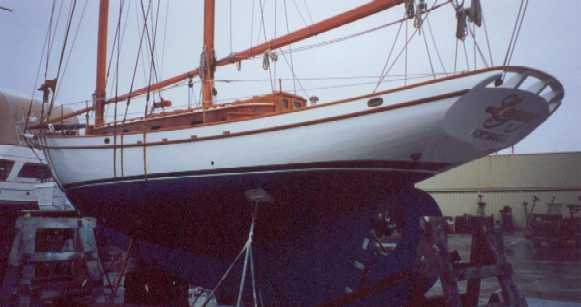 Hauled and painted at KKMI of Point Richmond.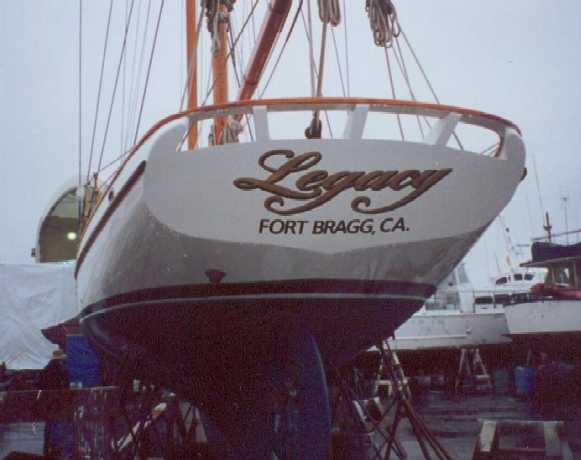 Waiting to get back into the water.
Here she is with a fresh coat of paint. The red underwater paint was changed to a green and a darker green stripe was added just above the water line. By the way this is her new home at her slip at Marina Bay Yacht Harbor.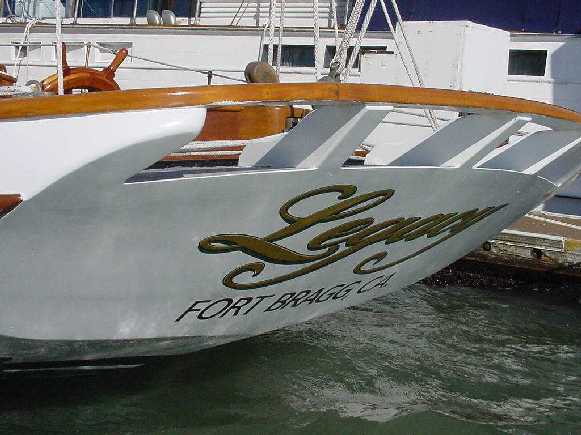 This is as close a picture I could get of the name with out going swimming!
---