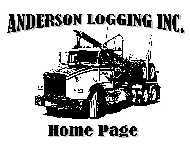 ---
Legacy Construction - Page 1
---
Background - Equipment - Links - Cal Poly - Legacy
Sail Installation - Interior - Sailing - Paint Job
---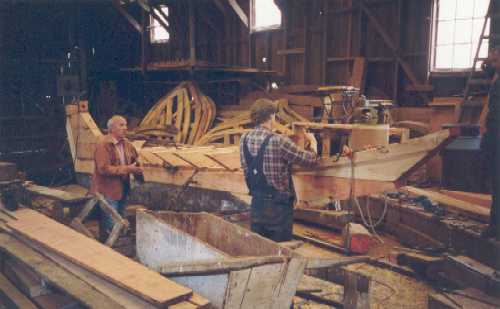 Early 1996, Howard Makela in the foreground laying the keel, 9,000 lbs of lead in the keel.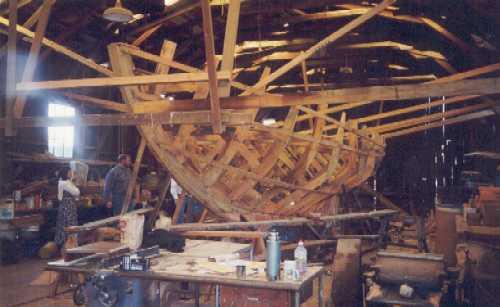 Forms awaiting the installation of the oak ribs.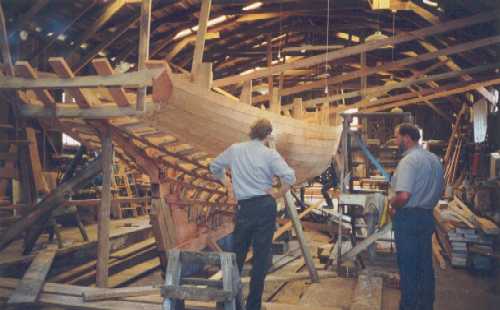 The double laminated oak ribs in place, and doug fir planking begins.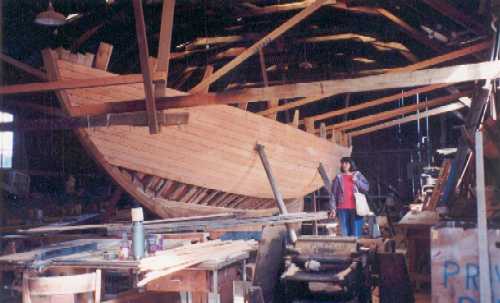 Planking almost complete.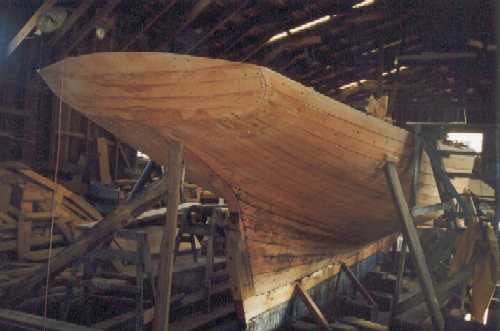 Hull complete, lots of bronze screw holes to plug!
Cotton caulking almost complete.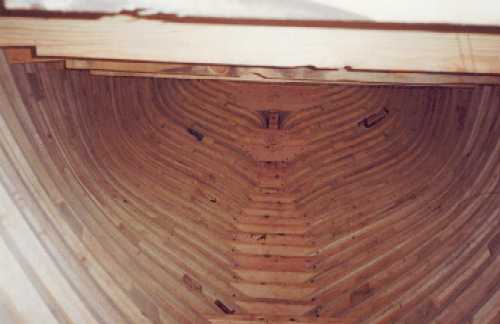 View towards the bow after the forms were removed.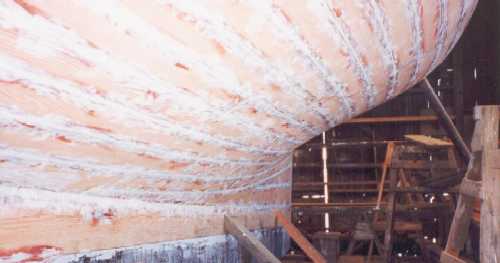 Finished hull awaiting bottom paint.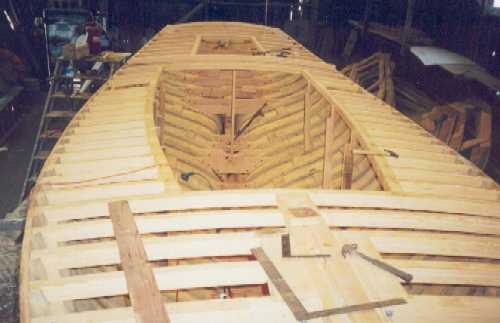 Deck going on, all beams are laminated to maintain their shape.
---
- Page 1 - Next >