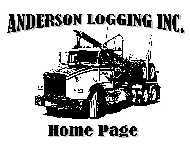 ---
- Master Logger -
---
Background - Equipment - Links - Cal Poly - Legacy - Ranch
---
Anderson Logging inc has been a Certified Master Logger since the creation of the program in about 2004. The program is sanctioned by the American Loggers Council a Nationwide association of State Logging Associations. The program is administered in California by the Associated California Loggers.
Previous to the Master Logger program Anderson Logging Inc has and continues since its creation to be a part of the Pro Logger program that was put together by the Associated California Loggers (ACL). This program is a continuing education program for Logging Companies. The initial courses cover Best Operating Practices, Business Practices and Risk Management requiring a total of 20 units. After completing the initial courses you must accumulate 8 units annually of courses offered thru ACL. These courses vary by year and are put together to cover current issues facing the industry. For more information check out ACL's ProLogger information.
The Master Logger program is a more intense certification of your actual operation requiring 3rd party audits of your Safety Plan and implementation, Field Operations and Business Practices. More information on this can be found at ACL's MasterLogger information page.