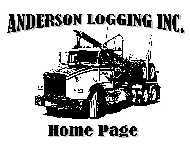 ---
- 69 Chevelle 396 SS - Page 2 -
---
Background - Equipment - Links - Cal Poly - Legacy
---
With the Block back from the machinist Ryan is ready to build Horsepower.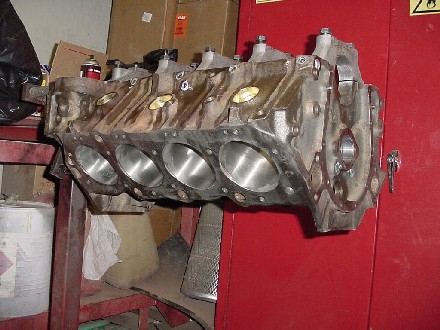 About a week later.......Damn camera man anyway.
Ryan is moving right along and Steve has been busy with the spray gun!!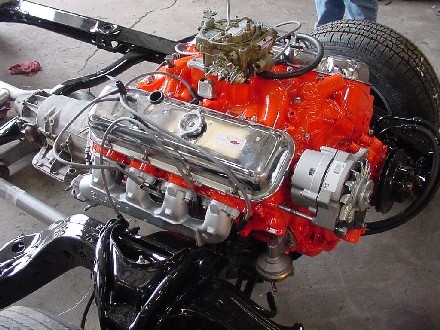 The body is back from the dip tank and its Bondo Time!!! and a few weld in panels.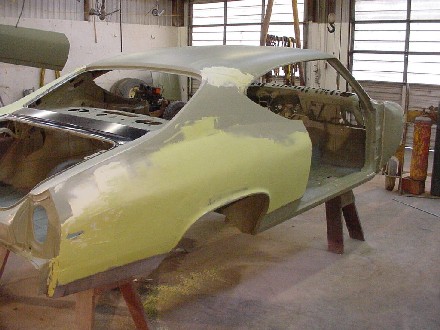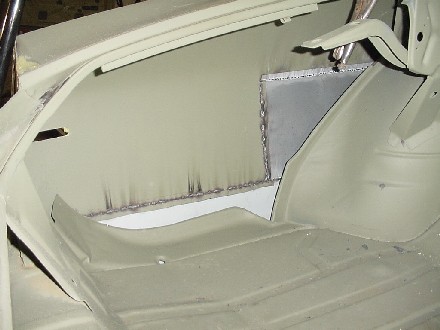 Steve had to do some serious taping for these babies....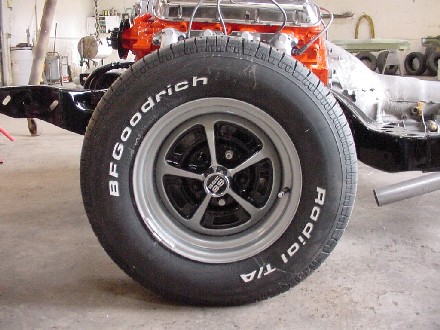 Oh yes, I think the boss approves....
< Previous - Page 2 - Next >