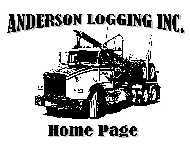 ---
~ Mustang Fever ~
---
Background - Equipment - Links - Legacy - Cal Poly
---
Upon returning from Christmas vacation in January of 1999 we found our designed channel frame rails on the shop floor. For 3 and a half months we worked non stop, many times into the early morning to complete this involved project. On March 28 we test pulled Mustang Fever for the first time.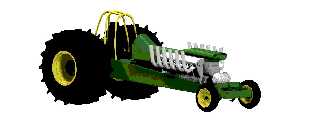 Our preliminary drawing of Mustang Fever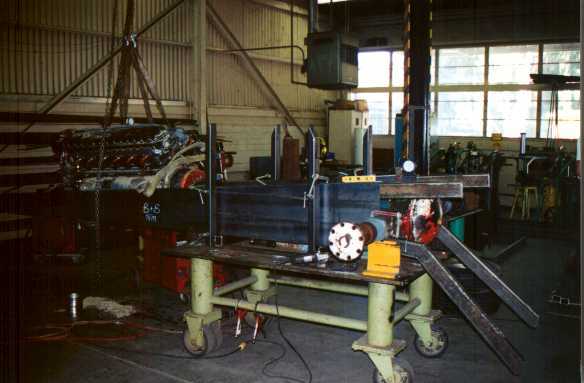 Our jig for holding the frame during construction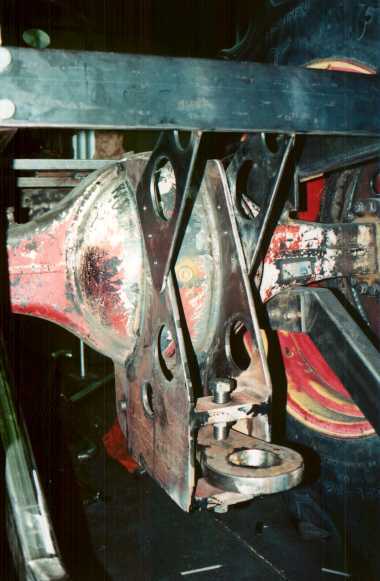 Hitch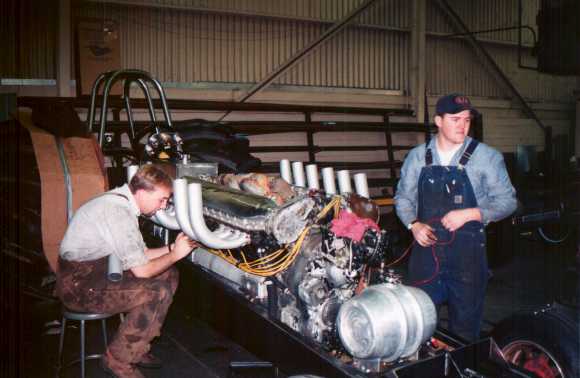 Myles and Russ do a little wiring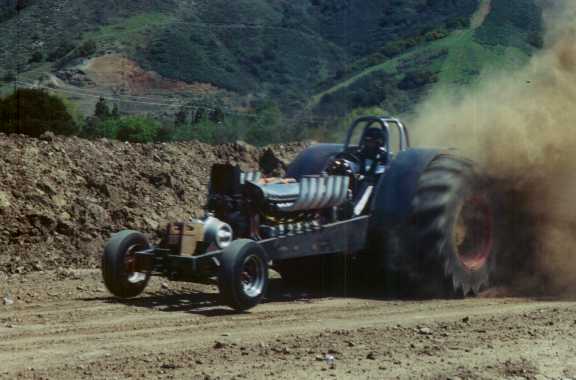 Mark Zohns gives her a test on March 28 1999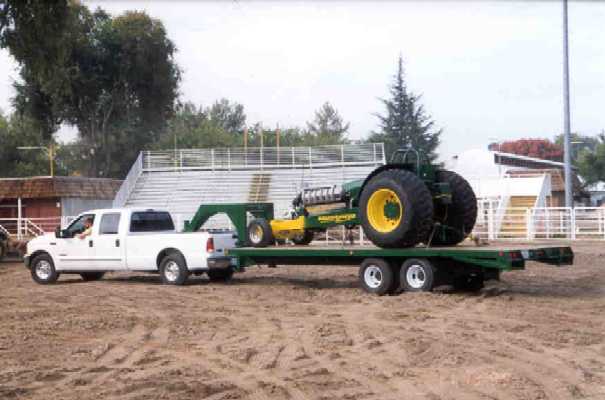 Couldn't have a nice new tractor without a nice new trailor! Also built at Poly in the Ag Engineering Department.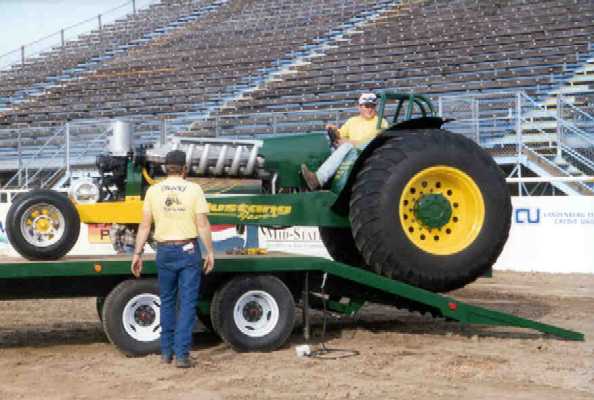 Hang on Russ!!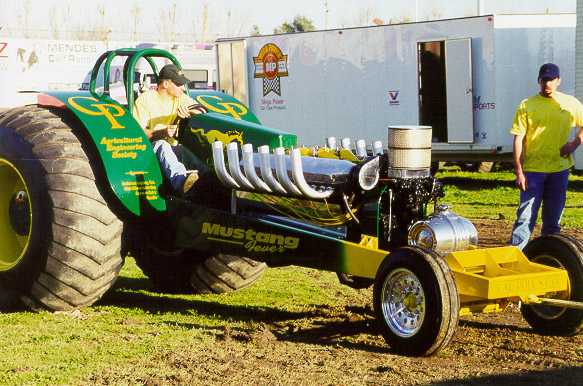 Andy Houk gets ready to give her a run.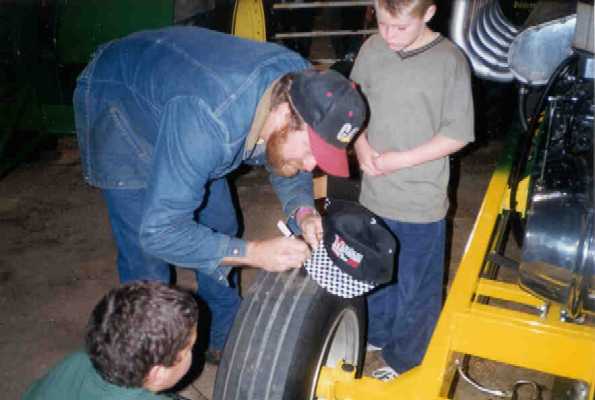 Even the little guys know Mark Zohns is a Stud!!
Check out Mark Zohns' newest project "Bail Out"

---

Fever Fans Have Visited Us!!.