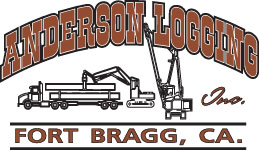 ---
- Madill 120 -
---
Contact Mike or Myles Anderson at 1-707-964-2770
1996 Madill 120 S/N: 12014 asking price $650,000 USD
Machine has just gone through the shop, all cleaned up, sheet metal straightened, windows fixed, painted etc. As seen at 2108 Redwood Region Logging Conference. Machine now has just over 16,000 hours as it returned to the woods last year for more work. Other upgrades included a change to slip clutch air pressure control in control handle itself utilizing hobs switches for pull clutch engaging.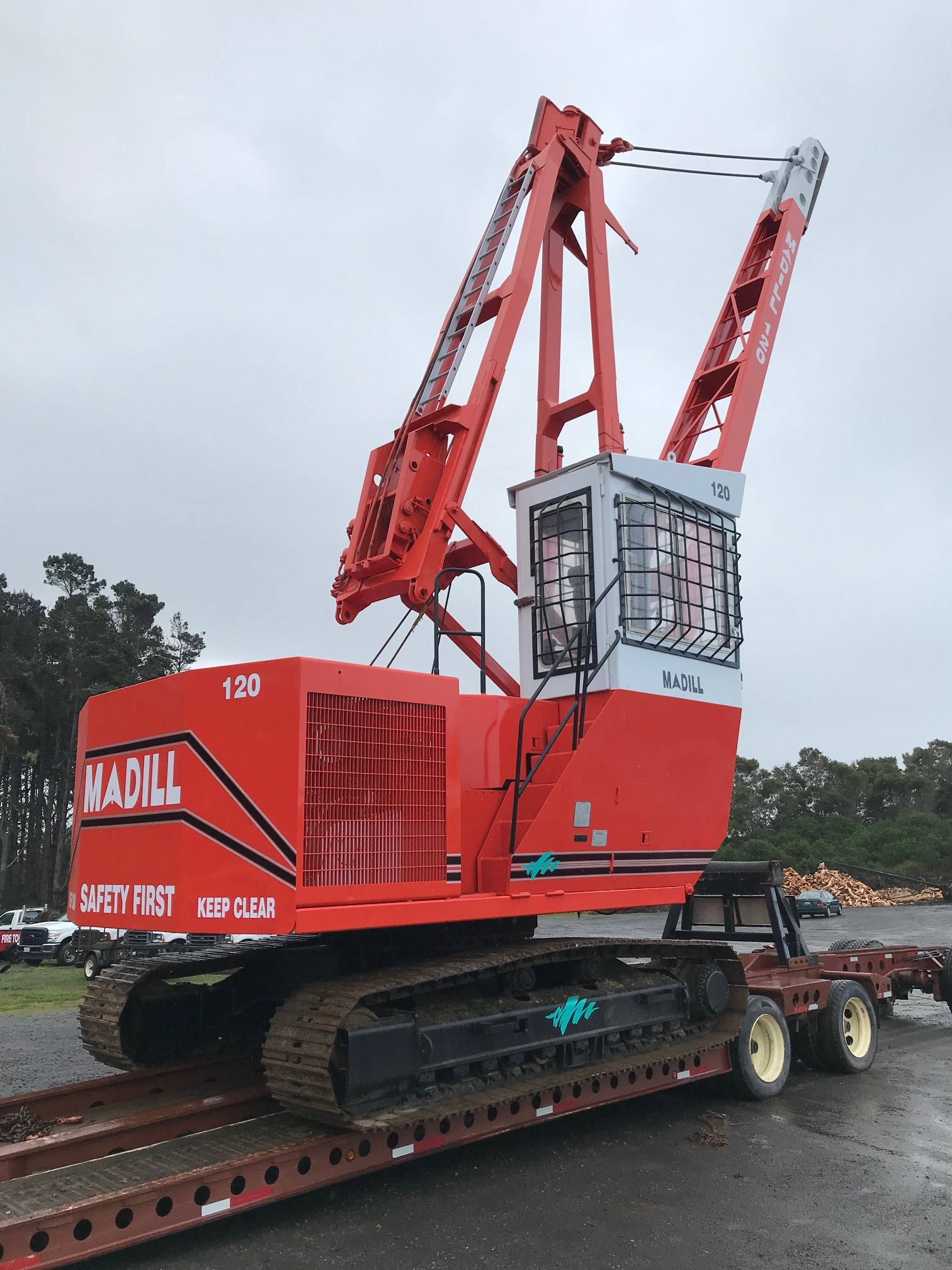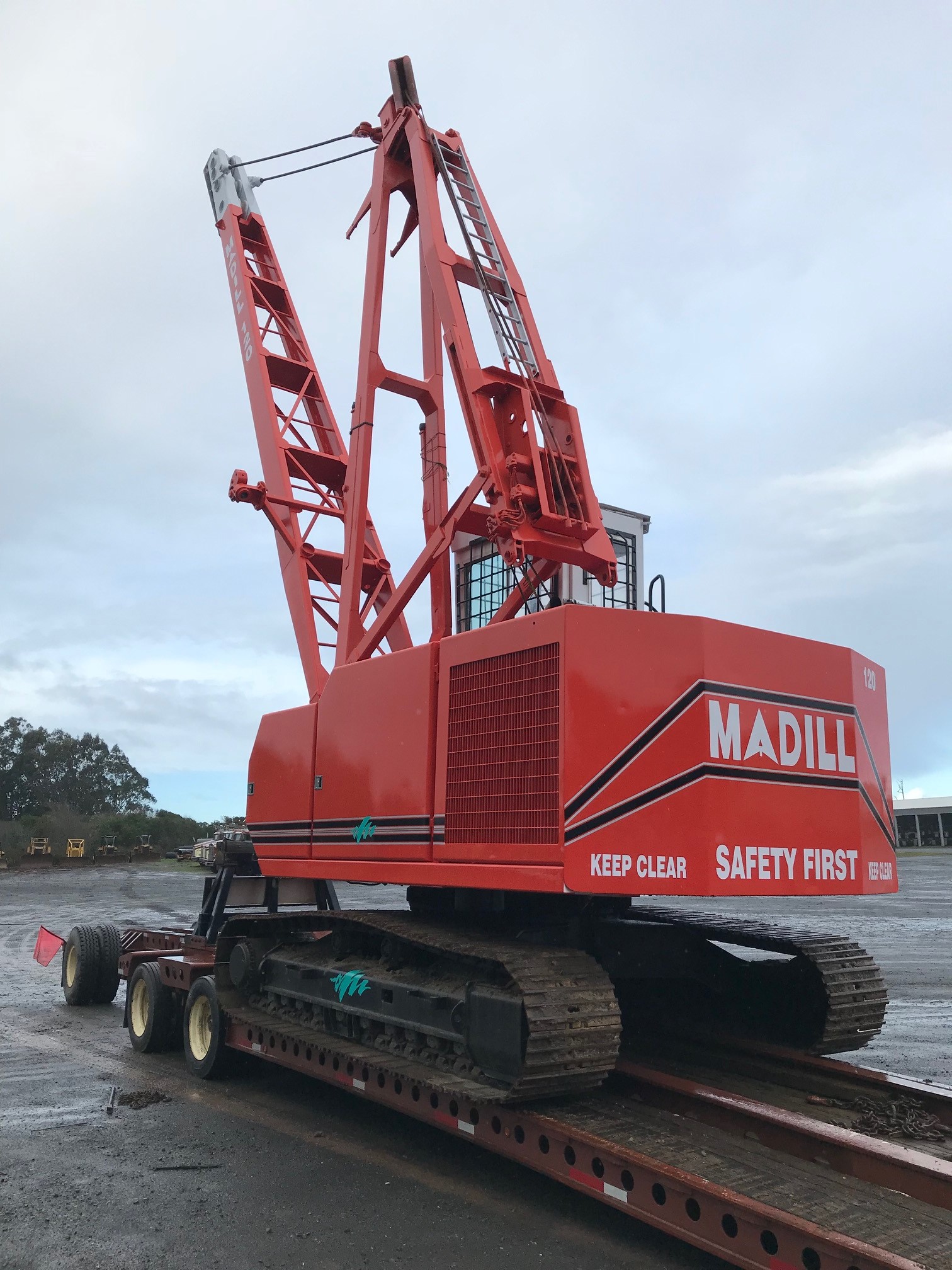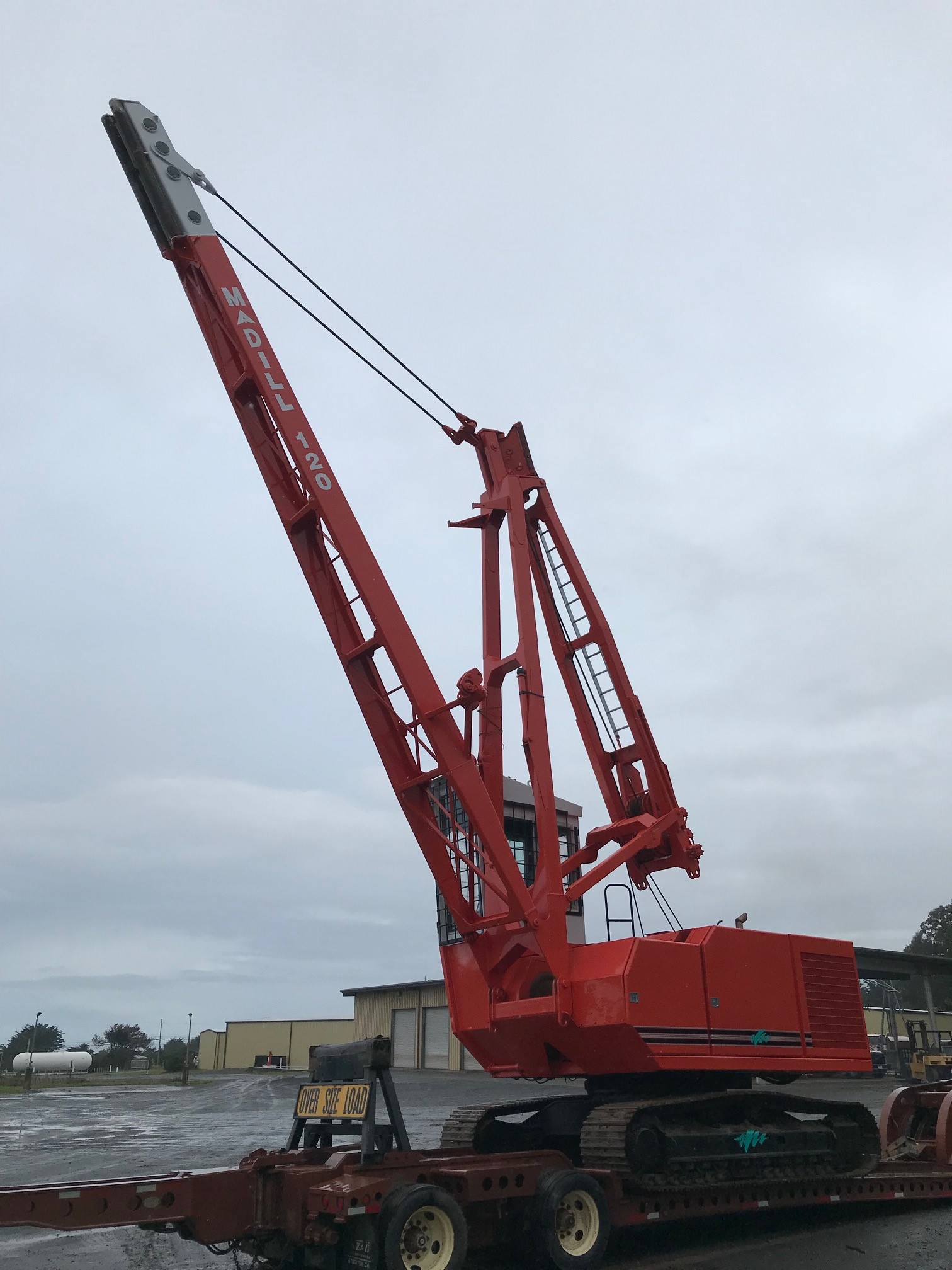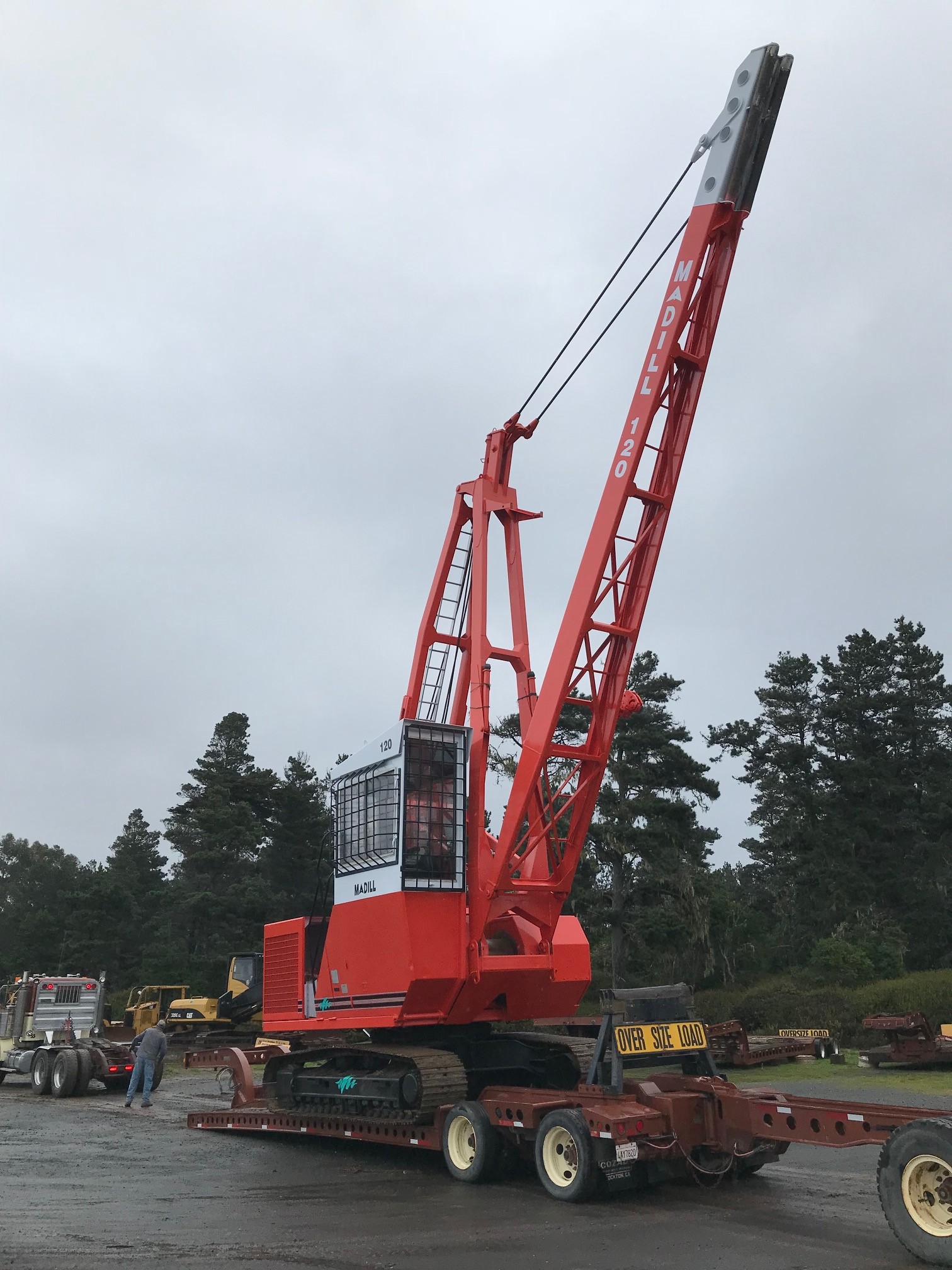 Below is the information from 2017 when we first considered selling the machine:
This machine just came out of the woods after finishing a job in early November.
Actual Machine Hours: 15,282 (yes really)
Haulback drum holds 3500 Ft of 3/4" line
Main drums hold 2000 Ft of 5/8"
Machine is set up with 2 guylines holding 175 Ft
This machine can be run in slackpuller mode or in grapple mode. We have always run it as a running skyline.
Both Pull and Slip clutches and band brakes have been rebuilt as needed over the years, other than working on Versa Valves, rotoseals and other valves this machine has had no major mechanical issues.
The sale will include a MSP slackpuller Carriage and a complete set of Talkie Tooters. This machine will be clean and ready to go this spring.
The Machine is awaiting normal winter maintenance which will include a major cleaning, fixing some oil leaks and air leaks and possibly some painting. If there is no interest in this machine we will rotate it in to our fleet of yarders next year as we have since it was purchased.